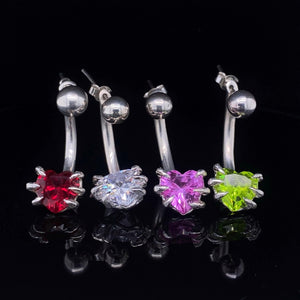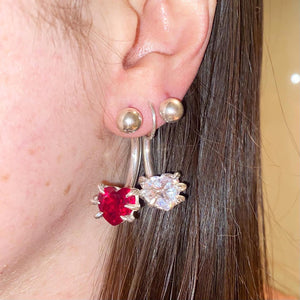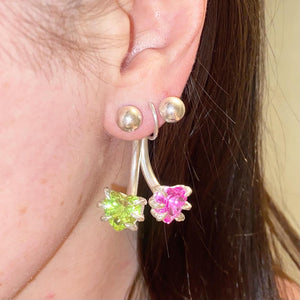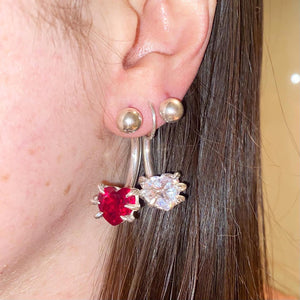 Belly Bar Earrings in Clawed Hearts
Earring crafted to resemble oversized belly bars. The top of the earring is a stud with a small hole at the back of the bar component designed to slot onto the stud behind the ear.
Approx 2 inches
Made from recycled sterling silver available in red, clear, pink and slime green. Sold as singles- buy one, or a pair in the colours of your choice.
Please allow 2 weeks production time as these are made to order pieces.